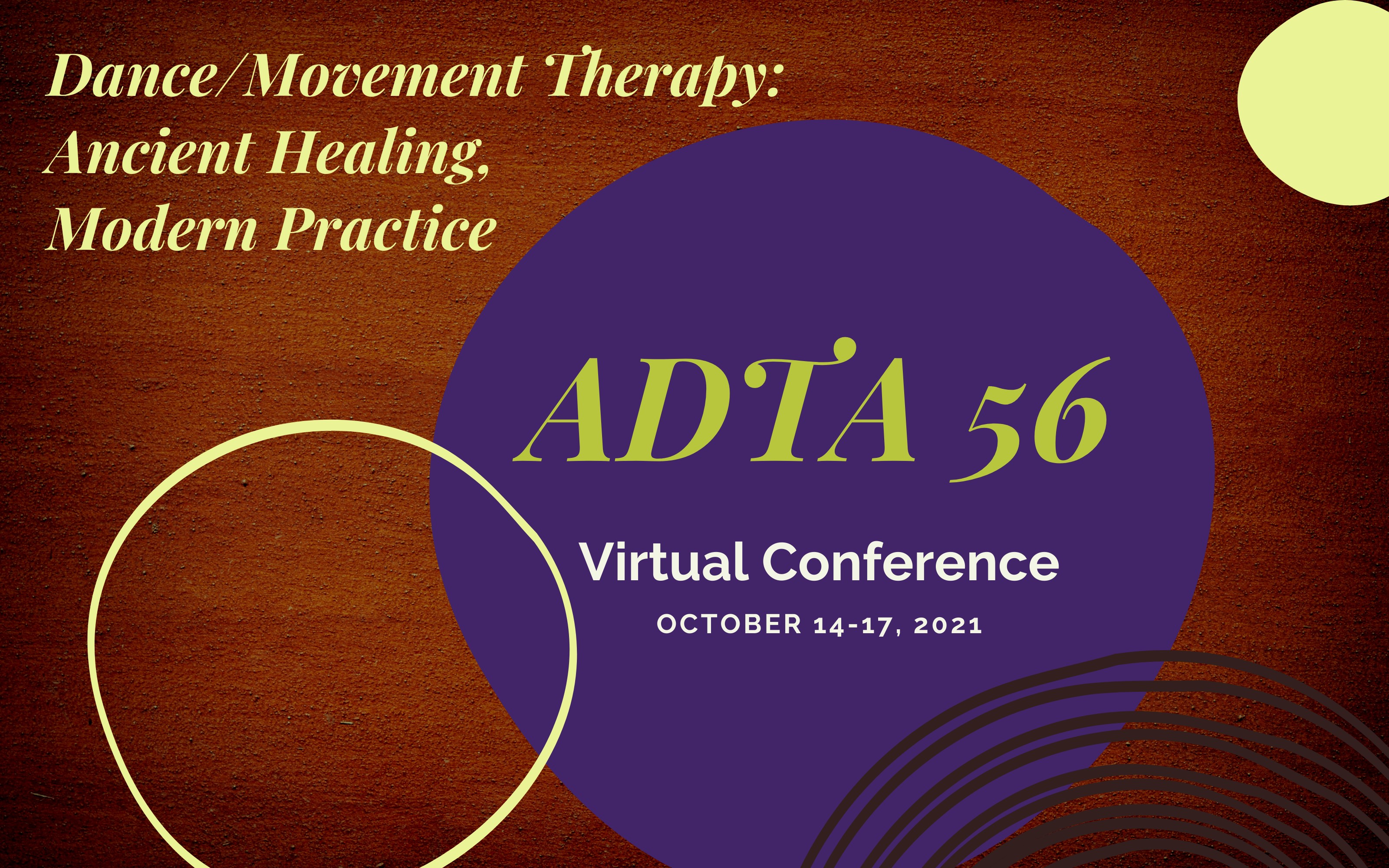 Dance/Movement Therapy: Ancient Healing, Modern Practice
In ancient times of celebration, social engagement and war, the people would dance. Our ancestors understood the power of dance to evoke change, provide healing and unite the community. As a result of COVID-19, many of our celebrations and rituals were grossly impacted due to social distancing and sheltering in place. More than ever we are called to rely on ancient healing practices that encompass dance, culture and spirituality to lift our spirits and provide a sense of community. This year during the 56th Annual ADTA Conference we invite you to share your cultural and spiritual healing dances as we navigate these peculiar times together!
Read what conference attendees had to say about this past year's conference:
"Such a wealth of information to learn from! There is just so much information being offered this year!"

"Even though it was virtual, the topics were important and meaningful."

"Good value and can watch at your own pace."

"What a wonderful refresher of why we do what we do!"

"Excellent content and well done overall!"

"If they are interested in knowing where the ADTA is moving towards - this year in particular was an essential and impactful year."
More information Coming Soon!