Undergraduate Coursework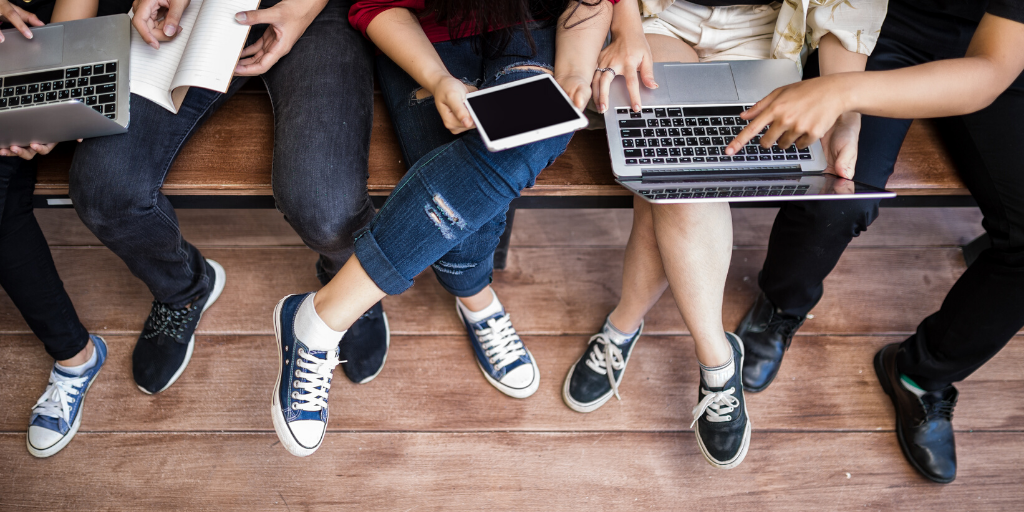 Dance/Movement Therapy is a Master's level profession. Therefore, there are no specific requirements for an undergraduate degree or coursework. However, it is recommended potential dance/movement therapy students gain substantial exposure to topics related to both dance and psychology at the undergraduate level. For specific prerequisites, please contact each graduate program directly.
The following institutions have courses that help students evaluate their interest in dance/movement therapy.
---
BRENAU UNIVERSITY
Brenau University
Dance Department
500 Washington St., S.E.
Gainesville, GA 30501
Dance Department Contact:
Madia Cooper-Ashirifi, MFA
Chair and Assistant Professor of Dance
(770) 534-6249
[email protected]
Dance/Movement Therapy Concentration Faculty Contact:
Amy Jacques,MA, MS, BC-DMT
[email protected]
---
DREXEL UNIVERSITY
Department of Performing Arts
2018 MacAlister Hall
3141 Chestnut Street
Philadelphia, PA 19104
Telephone: 215-895-4814
Contact: Dr. Miriam Giguere — [email protected]
BS degree in dance with tracks to Dance/Movement Therapy, Physical Therapy, Education and Custom Designed/Performance.
---
ENDICOTT COLLEGE
School of Visual and Performing Arts
376 Hale Street
Beverly, MA 01915
Telephone: 978-232-2421
Contact: Carol Pelletier – [email protected]
---
GOUCHER COLLEGE
Dance Department
Dulaney Valley Road
Towson, MD 21204
Telephone: 410-337-6390
Contact: Sara Workeneh, MA, BC-DMT, NCC — [email protected]
---
LESLEY UNIVERSITY
Expressive Arts Therapy Department
29 Everett Street
Cambridge, MA 02138
Telephone: 617-349-8413
Contact: Nancy Beardall, BC-DMT — [email protected]
---
MANHATTANVILLE COLLEGE
Dance and Theatre Department
2900 Purchase
Purchase, NY 10577
Telephone: 914-323-5458
Contact: Michael Posnick, Director — [email protected]
---
QUEENS COLLEGE
Department of Drama, Theater and Dance
65-30 Kissena Blvd.
Flushing, NY 11367
Telephone: 718-997-3075
Contact: Ira Hauptman, Acting Chair — [email protected]
---
RUSSELL SAGE COLLEGE
Creative Arts in Therapy Department
Schacht Fine Arts Center
65 1st Street
Troy, NY 12180
Telephone: 518-244-2437
Contact: Leigh Davies, Associate Professor — [email protected]
---
UNIVERSITY OF THE ARTS: School of Dance
320 Broad Street
Philadelphia, PA 19102
Telephone: 800-616-ARTS
Contact: Susan Glazer, Professor — [email protected]
---
UNIVERSITY OF MIAMI 
Frost School of Music-Dance Program
1320 S. Dixie Highway
Coral Gables, Florida 33146
Telephone: 305-284-2521
Contact: Carol Kaminsky MA, BC-DMT – —[email protected]
---
UNIVERSITY OF WISCONSIN-MADISON
Dance Department
Lathrop Hall, 1050 University Avenue
Madison, WI, 53706
Telephone: 608-262-1691
Contact: Rena Kornblum, MCAT, BC-DMT — [email protected]
---
COLUMBIA COLLEGE CHICAGO
Dance Department
600 S. Michigan Avenue
Chicago, IL 60605
(312) 369-7097
Contact: Susan Imus – [email protected]
---
NAZARETH COLLEGE

Department of Theatre and Dance
4245 East Ave.
Rochester, NY 14618
www.naz.edu
B.S. in Dance Studies
Dance (Minor)

Contact: Heather Roffe Wiktorski, Program Director, Associate Professor of Dance
585-389-2163
[email protected]
Arts Center 22
---
SETON HILL UNIVERSITY
School of Visual and Performing Arts
Theatre & Dance Department
1 Seton Hill Drive
Greensburg, PA 15601
BA in Dance with TRACKS in PRE-Dance/Movement Therapy, Dance Pedagogy, Dance Choreography, and Dance Performance, Dance Minor
Contact: Dr. Kellee VanAken, Department Chair [email protected]
Telephone: 724-552-2934
---
University of Florida
Center for Arts in Medicine
College of the Arts
www.arts.ufl.edu/cam
Contact: Jenny Baxley Lee, MA, BC-DMT: [email protected]