Standards & Ethics Committee
Committee Description
The purpose of the Standards & Ethics Committee is to set forth ethical standards for practicing dance/movement therapists, and to clarify what ethical practice for dance/movement therapists is as questions arise.  In carrying out its responsibilities, the Standards & Ethics Committee bases its actions on the By-Laws, the Code of Ethics and the Ethical Standards of Practice.
The Committee strives to support Dance/Movement Therapy clinicians, students and protect clients as they seek to achieve the transformations through DMT. The standard and ethics committee values and aspires to embody the following as it carries out its functions; 
Cultural humility 

Non-maleficence 

Anti-oppression

Anti-discrimination and

Equity 
Benefits of joining the committee include:
An opportunity to be involved in the growth and reformation of S&E towards true inclusivity
Committee members can attribute 10 CEU's per 5 year cycle to their work in the S&E Committee  
S&E Committee Member Information
Maximum number of members: Chair plus 6 members
Number of seats open for professional members: 4
Duration of term:
3 years (October to October)
After the first 3 years, committee members may stay on for no longer than 2 more consecutive terms (i.e., 9 years total)
The following is expected from members of the S&E committee: 
Attend committee meetings, held once every 2 months for 1.5 hours
S&E Application Process
The minimum requirement to apply to the committee is: 
Be a professional member of the American Dance Therapy Association
Have an innate desire to discuss and share knowledge on ethical dilemmas 
Follow up with assigned/given tasks 
Maintain confidentiality on all discussions within the committee  
Openness to their own ethical biases and framework
Ideation and advocacy around creating safety in addressing ethical dilemmas within the ADTA 
Process of applying: 
Please email your most recent CV and a 250 word statement of intent to [email protected] by September 20th 2020
Committee Chair
Joan Wittig
Joan Wittig MS, BC-DMT, LCAT, is the co-founder and former director of the graduate dance/movement therapy program at Pratt Institute in New York City, where she continues to serve as a full time faculty member. She developed and is the Program Director of the first dance/movement therapy training program in China, Inspirees International. She is the co-founder and director of the New York Center for the Study of Authentic Movement. She has contributed to several journals and books, including the first book on creative arts therapy published in Japanese. Joan is the subject of a film on dance/movement therapy, "Moving Stories – Portraits of Dance/Movement Therapy". She received an Outstanding Service Award and an Exceptional Service Award from the American Dance Therapy Association. Joan is currently serving as the Chairperson of the ADTA Standards & Ethics Committee. She teaches and presents internationally, and has a private practice in New York City.
Committee Members

Angela Grayson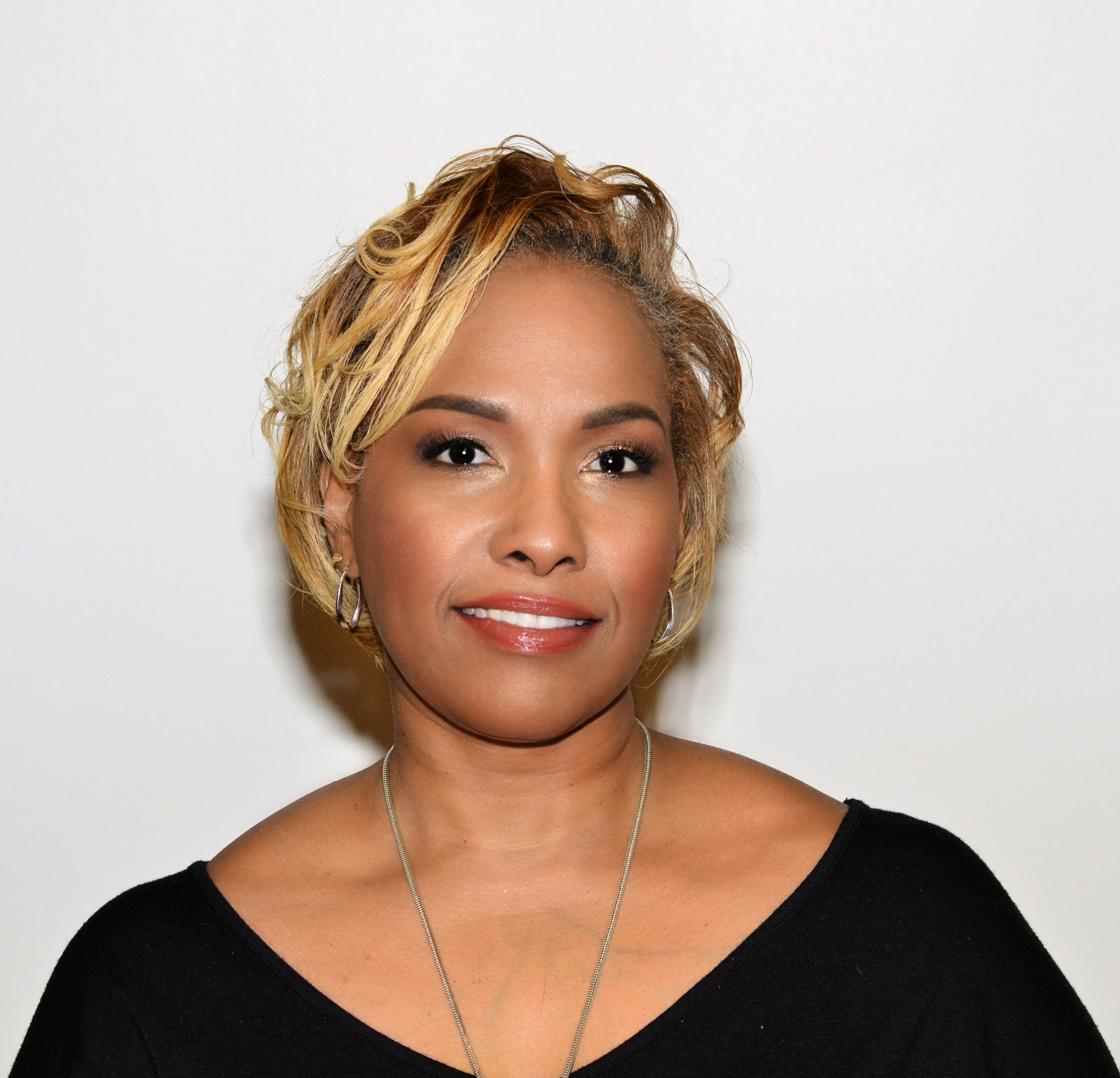 Angela M Grayson, PhD, LPC, NCC is the Proprietor and CEO of Good Fruit Expressive Arts Counseling & Psychotherapy LLC, a counseling and creative arts psychotherapy practice. Dr. Grayson is a long-term adjunct professor for graduate students at Drexel University in the Creative Arts Therapy and Counseling Department. In addition, she has served as an adjunct professor for undergraduate students in the Psychology department at Wilmington University. Dr. Grayson is a Transformational Healer, Speaker, Author, and Educator. She is passionate about the interconnection of culture and spirituality especially in relation to healing practices through dance and has taught nationally and internationally regarding multicultural aspects of sacred dance and dance/movement therapy. As a member of the ADTA, she served on the Board of Directors for six years as a charter member and inaugural Chair of the Multicultural and Diversity Committee, Past President of the Pennsylvania Chapter of the ADTA, current Vice President of the Black American and African Descendants Affinity Group and member of the Standards and Ethics Committee.
Aisha Bell
Aisha Bell, LCPC, BC-DMT, is currently the Director of Integrated Student Supports for Communities In Schools of Chicago (CIS of Chicago) where she manages and oversees a team implementing integrated student supports in identified Chicago Public Schools. Aisha has worked with youth and families in varied capacities throughout her career, and has presented nationally on topics such as social emotional learning, multicultural competence, embodied ethics, integrating movement into management, supervision, and stress management. Aisha is part-time faculty in Columbia College Chicago's Dance/ovement Therapy & Counseling program, where she has taught courses such as Professional, Legal & Ethical Responsibilities, and Social & Cultural Foundations. She is the General Manager for The Sistah Circle Group, LLC, which seeks to advance multicultural competence practices in the counseling field. She is a member of the American Dance Therapy Association's Standards & Ethics Committee. Additionally, Aisha is a member of CIS National's Emerging Leaders community of practice and a member of the national Diversity, Equity, & Inclusion planning committee. (IS6, B5)
Neha Christopher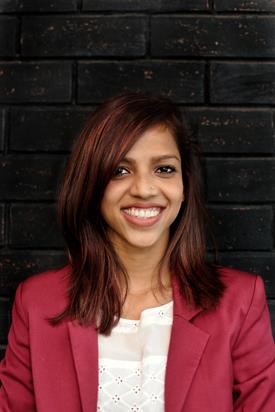 Neha is a passionate artist, a Licensed Creative Arts Therapist with the State of New York (LCAT # - 002128), a Board Certified Dance/movement therapist with the American Dance Movement Therapy Association (BC-DMT #1313). She is currently enrolled in a Ph.D program in Creative Arts Therapy at The University of Melbourne. Her latest manuscript submitted for review is, 'Mental Health Inaccessibility in Nepal- A systematic review'; Co-authored with Dr. Rishav Koirala (University of Oslo).
Neha's global experience entails working with older adults suffering from SPMI and incarcerated adults in New York, USA; children from low income backgrounds in La-Romana, Dominican Republic; Tibetan refugees in Kathmandu, Nepal; and teenagers suffering from affluent neglect in New Delhi, India. As a member of the ADTA Neha has also served a student Laison member and as an active committee of the NYS chapter.
Stefani Belnavis
Stefanie D. Belnavis, R-DMT, is a Jamaican-born Dancer, Choreographer, Disabilities Advocate, Dance Movement Therapist/Consultant, Early Childhood Mental Health Clinician and Founder of A Bucket For the Well, who specializes in minority and multicultural mental health advocacy for varying populations within the Caribbean Diaspora. An immigrant herself, Stefanie's work is charged by seeking to create intersectional dialogue around diverse, inclusive and equitable trauma-informed, healing-focused mental health approaches, namely dance/movement psychotherapy, within marginalized communities that marry culturally empathetic and affirming mental health practices, creative arts therapy interventions, and, intergenerational studies.
Rosey Puloka
Rosey Puloka, LCPC, R-DMT, GLCMA, RYT is a dance/movement therapist, counselor, and restorative yoga teacher who specializes in working with trauma from a relational and embodied place. Rosey's experience includes residential rehabilitation with adolescents, Cook County Jail in the Sheriff's Women's Justice Program, and community mental health with LGBTQIA+ and HIV impacted communities. Rosey is interested in decolonizing and queering trauma work through ritual, storytelling, and the arts. Rosey continues to teach locally and nationally on cultural humility and the politics of inclusion.
Candy Lo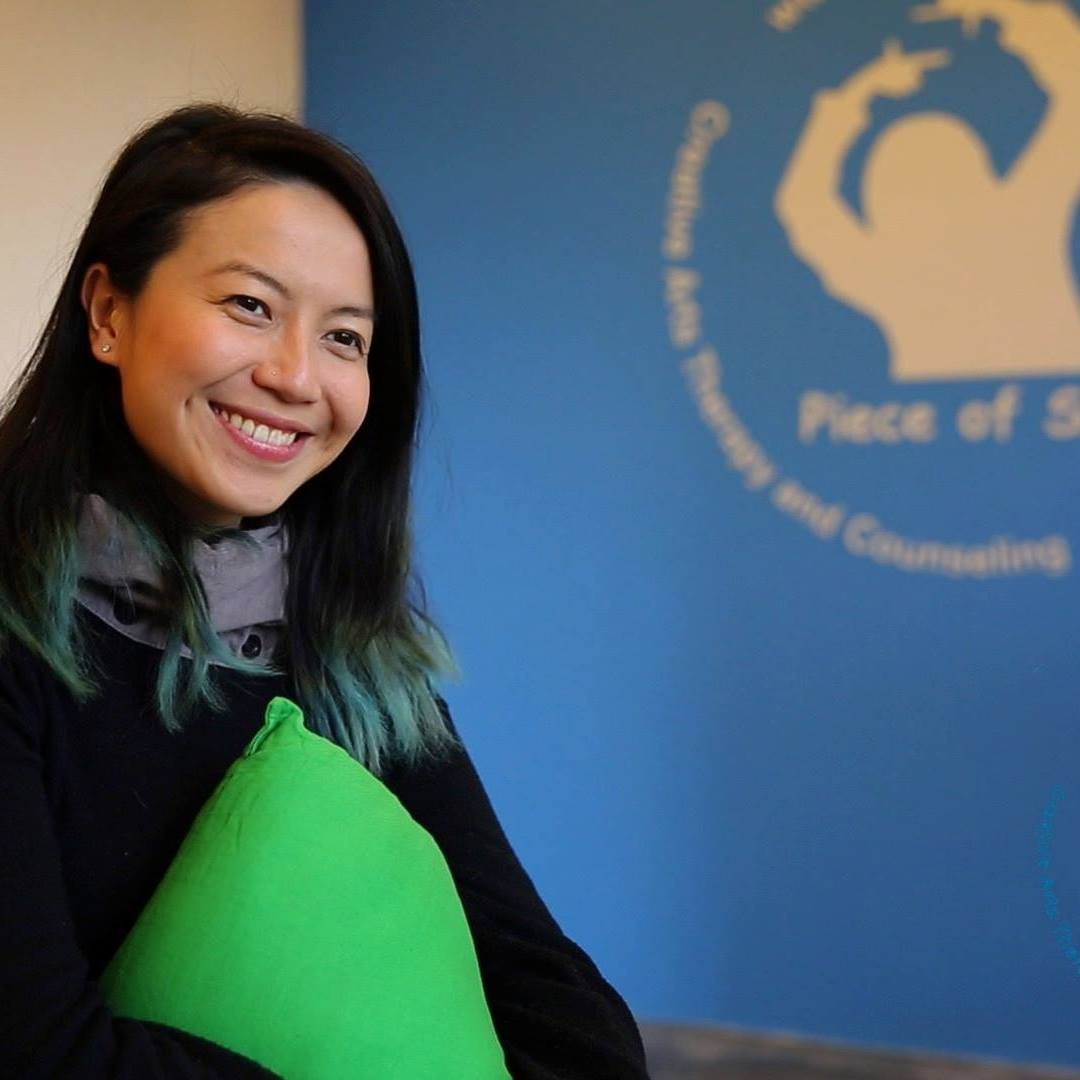 Hang Yin Candy Lo, MA, BC-DMT, RDT,CCLS, is a Board-Certified Dance/Movement Therapist, a Registered Drama Therapist and a Certified Child Life Specialist. She is currently the President of Hong Kong Child Life Association and Hong Kong Dance Movement Therapy Association. Candy has been serving at the ADTA Standard and Ethics committee from 2017. Upon graduating from Antioch University New England, Candy moved back to Hong Kong and started her private practice; Piece of Sky-Creative Arts Therapy and Counseling. Candy started teaching at the University of Hong Kong's Master in Expressive Arts Therapy program in 2014 and taught at the University's Medical School's Medical Humanities program (Performing Arts Module) for 3 years . Candy holds a BA(Hon) in Musical Theatre Dance and a Diploma in Drama, she worked at Hong Kong Disneyland as a singer prior to her therapy career. Candy lived in Hong Kong, Belgium, the UK and is recently relocated to the US.