Dr. Charné Furcron, LPC, BC-DMT, BCC, ACS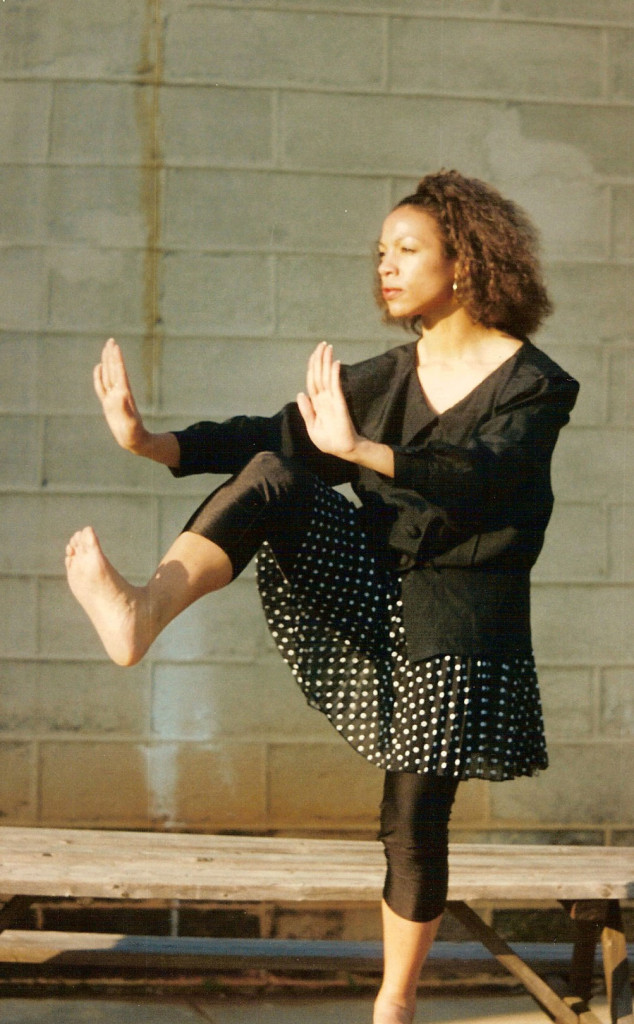 Dance found Charné Furcron early on, wrapping her up, snuggling in, twirling her around as it gently healed her spirit. Struggling in a difficult childhood, her interest was peaked by an episode of "Soul Train" and Charné asked her mother to let her dance. Enrolled in her first ballet class, she danced, curling up next to the movement and music, she felt safe and at home. Dancing soothed her soul, helping her grow into the fullness of herself. With healing dance as a foundation, Charné has engineered a life full of artistry, dance performance, teaching, therapy, and transformation for herself and the many others she has worked with.
Her childhood experiences led her into the arts, mental health and wellness, and into the field of dance/movement therapy. Her depth of education and subsequent certifications are many. Charné holds a BFA in Modern Dance from Texas Christian University, two Master's Degrees – one in Dance Therapy from Goucher College and the other in Professional Counseling from the Georgia School of Professional Psychology, and a Doctorate in Counseling Psychology from Argosy University. In addition to her education, she also holds multiple certifications and licenses in counseling, dance therapy, supervision, and coaching.
Charné has worked in a variety of different settings, with a number of different populations, and with people of all ages. Through her career, she has always been guided by her beloved relationship with dance. From psychiatric hospitals to detention centers, residential rehabilitation centers to private practice, Charné creates client interactions and designs programs by following her empathy and compassion, inner wisdom, and expertise in healing dance. Her current and most recent endeavor as the Teacher Training Artist and Director of Outreach at Moving in the Spirit, in Atlanta, GA, began blossoming while she was nurturing an avid performing career and working as a DMT in a mental health hospital. As these roles and positions came to an end, her work as a dance teacher and therapist at Moving in the Spirit grew as she began collaborating with the co-founders to sculpt a greater role for herself.
The organization is one that "utilizes dance as a creative tool to enrich the lives of children living in Atlanta's most challenged communities. Their goal is to help young people develop their confidence and leadership skills, encouraging them to overcome the challenges they face each day and realize the full potential of their lives." Charné has been instrumental in using her skills and knowledge as a dancer, teacher, and dance therapist to creatively architect a program that she is able to fully assess, evaluate, and use research-based results to demonstrate its impact.
As a teacher, Charné beautifully integrates her dance therapy training with her educational prowess. Her classes are more than dance classes, as she leads 3 to 19 year olds through an experience of both technique and therapy. "I believe that education is best when it is responsive, creative, and experimental . . . [thus] my teaching style is individualized to fit the needs of each class." Though Charné shifts her teaching to accommodate all who participate, her classes follow a broad five part structure. Each class begins with a check-in designed to give dancers an opportunity speak about how they are feeling.  After check-in, they are led through a technical warm-up based on elements of ballet and modern dance, that is created to stretch, strengthen, increase their body awareness, and prepare them to move. Theme development follows the warm-up, as students are encouraged to explore, learn, and create phrases of movements that address personal and societal issues. After this exploration, they process and reflect, connecting their movement experience with verbal language. At the end of every class, students give each other "sunshine," sharing with a partner a gift they have received from them during the class. From this overarching structure, it is clear that Charné blends her wisdom as a dance therapist with her skill as a modern dance teacher to shape classes that "stimulate the heart, mind, soul and spirit of students. . ."
Her role as a researcher is slightly different, though rooted in her desire to heal, transform, and empower each student with dance, her overall intention is to collect, measure, and analyze data that will demonstrate how the program impacts each child. Charné uses a variety of statistical measures including standardized assessments and feedback surveys from parents, teachers and dancers, to assess the program. So far, her research has yielded positive indicators. "The evaluation results display the longer a student is in the program, the higher their self-confidence/self-concept (is) . . . Therefore, dancers are [better] equipped to problem solve and become successful in life." In addition, many students go on to graduate high school, attend college or vocational school, and some even return to Moving in the Spirit to volunteer, sit on the board, and to give back to the program that meant so much to them.
It all began with a childhood ballet class. The deeply forged relationship with dance is evolving, still snuggling in, still twirling, now connecting heart and soul of Charné to the hearts and souls of many. Her career encompasses such width and depth, as she has danced with and for herself first, and then, with and for others. Today, Charné gracefully embodies her roles as program architect, dancer, dance therapist, dance teacher, and researcher as she moves to ultimately witness the resiliency of youth as they transform their challenging backgrounds and circumstances and become strong, compassionate leaders.