Layla Saad, author of Me and White Supremacy states, "you cannot dismantle what you cannot see, you cannot challenge what you don't understand". This webinar invites participants to explore the characteristics of white supremacy and reflect upon how these characteristics may create unknown barriers to showing up as an ally in clinical practice. The differences between the definitions of allyship, collaborator, supporter, and co-conspirator will be explored in addition to the importance of self-reflection in clinical practice. The experientials offered will encourage embodied self-reflection and art-making for participants to explore the following: the differences between the terms allyship, collaborator, supporter, and co-conspirator; participants' comfort zone in clinical practice; and the importance of expanding their growing edge to create inclusive co-created spaces in clinical practice.
Presenter: Melody Gamba, MA, BC-DMT
Learning Objectives:
Characterize the differences between the terms Ally, Supporter, Collaborator, Co-conspirator.

Visualize how to show up as an Ally, Supporter, Collaborator, Co-conspirator in clinical practice.

Identify white supremacy characteristics and ways to challenge them.
Continuing Education Credit : 1.0 ADTA CE, 1.0 NBCC CE, 1.0 NY LCAT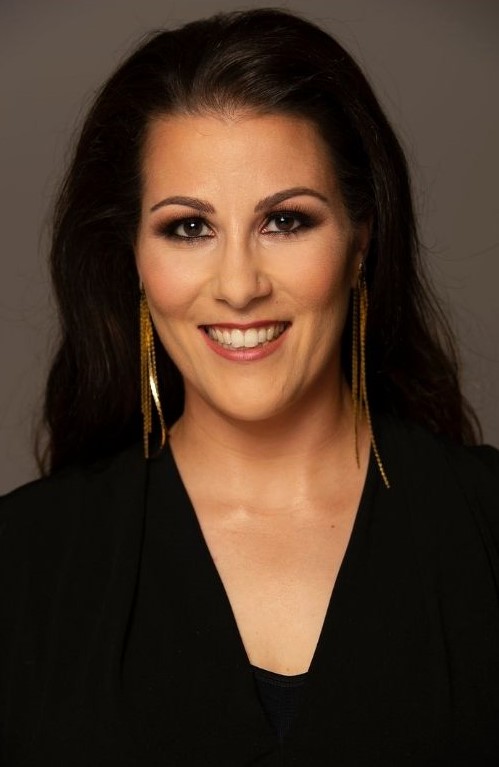 Melody Gamba, MA, BC-DMT is a dance artist, educator, mental health counselor, and dance/movement psychotherapist who is an advocate for inclusive and equitable educational outreach, therapeutic interventions and social justice programming within her community. She received her Master of Arts in Mental Health Counseling with a specialization in Dance/Movement Therapy from Lesley University and holds a Bachelor of Fine Arts in Dance from Marymount Manhattan College.  Melody was the recipient of the Davis Fellowship from Salve Regina University for her thesis research utilizing dance/movement therapy as a tool to dismantle racism and injustice in service learning and was invited to deliver the keynote address "Embodying Brave Space: A Mental Health Informed Classroom" for their annual conference on Youth Mental Health (2019).  As a member of the Diversity in Motion Research Collective, who fuses principles of psychology, education and dance theory for a well-rounded strength based, trauma informed, and person-centered embodied experience, she has co-presented workshops nationally and internationally.  She is the past assistant artistic director and company member of Fusionworks Dance Company and has performed with ESS/Dance Works, SOKOLOW NOW! Anna Sokolow Contemporary Dance Company, ADLI Dancing Legacy, and Bill Evans Dance Company, in addition to teaching and choreographing throughout New England and beyond.  She is currently a program therapist at Butler Hospital in Providence, RI and an adjunct professor in the Theater, Music, and Dance department at Salve Regina University.  In addition, she has facilitated and aided in the curriculum development fusing the expressive arts with social/emotional learning in partnership with Butler Hospital and Bay View Academy School.  She is a member of the ADTA Multicultural and Diversity Committee; Diversity, Equity, and Inclusion Task Force; and was awarded the "Leader of Tomorrow" (2019) by the organization.  Melody was recently accepted into Lesley University's PhD in Counseling and Psychology: Transformative Leadership, Education and Applied Research and plans to continue using the arts as a means to evoke equitable and just social change.
REGISTRATION FOR THIS LIVE WEBINAR WILL CLOSE TUESDAY, MAY 11th, AT 5:00 PM EASTERN STANDARD TIME.
Can't attend the webinar live? This webinar will be added to the ADTA CE Center Catalog 2-3 weeks after each recording and will be available for On-Demand purchase then. 
Please note: Registrants will receive an email prior to each webinar purchased, outlining all access instructions. Please make sure you check your spam/junk folder if you do not receive this email. Registrants having difficulty can contact the ADTA office at 518-704-3636 or [email protected]. Office hours are 9:00 AM EST - 4:30 PM EST. 
The American Dance Therapy Association has been approved by NBCC as an Approved Continuing Education Provider, ACEP No. 5739. Programs that do not qualify for NBCC credit are clearly identified. The American Dance Therapy Association is solely responsible for all aspects of the programs.
The American Dance Therapy Association is recognized by the New York State Education Department's State Board for Mental Health Practitioners as an approved provider of continuing education for Licensed Creative Arts Therapists #CAT-0035.